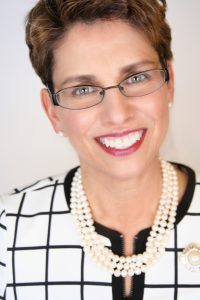 Associate Dean, University of New Mexico College of Nursing

Carolyn Montoya is currently the Associate Dean for Academic Affairs and Coordinator of the Pediatric Nurse Practitioner Concentrations at the University of New Mexico College of Nursing. Dr. Montoya received her bachelor's degree from the College of Nursing at UNM, her master's degree in nursing from Yale University, and her PhD from the University of New Mexico in summer 2013, where her dissertation was accepted with distinction. She maintains national certification through the Pediatric Nursing Certification Board. As a National Health Service Corps scholar, she completed 2 years as a pediatric nurse practitioner in Brownsville, Texas, before returning to her native New Mexico.
In addition to her academic duties, Dr. Montoya has maintained a continuous clinical practice at Pediatric Health Services in Albuquerque. She has been active with the New Mexico Nurse Practitioner Council for several years, serving two terms as President of the Council. Dr. Montoya was elected as a state affiliate representative for the American College of Nurse Practitioners in spring 1997 and was later elected president for the 2001-2002 year. In 2001, Dr. Montoya was selected as a fellow for the U.S. Department of Health and Human Services Public Health Primary Care Policy Fellowship. She was also president of the National Association of Pediatric Nurse Practitioners for the 2007-2008 year. As a native New Mexican, Dr. Montoya is committed to improving the health status of children in the state, hence, her decision to pursue a doctoral degree with a focus on health policy. Her research interest is in the area of childhood obesity, particularly among Hispanic children. The aim of her dissertation research was to study children's perceptions regarding weight, with the goal of using this information to guide successful prevention and intervention strategies for childhood obesity.