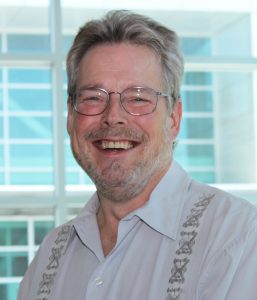 Professor and Research Chair

Dr. Parshall is a Professor at the University of New Mexico Health Sciences Center College of Nursing. Dr. Parshall's clinical expertise is in adult health, acute and critical care, and emergency nursing. His research interests are dyspnea, exacerbations of chronic cardiopulmonary diseases, and instrument development. His research on dyspnea in exacerbated chronic cardiopulmonary disease has been funded by the National Institute of Nursing Research, NIH. His research has been published in Nursing Research, Research in Nursing & Health, and Heart & Lung. He currently teaches in both the MSN and PhD programs at the college. He is an active member of the American Thoracic Society and Sigma Theta Tau.
Dr. Parshall received a Bachelor of Science in Nursing from the University of Illinois, Chicago in 1978, and a Master of Science in Nursing in 1994 and PhD (Nursing) in 1999 from the University of Kentucky. He has been a member of the faculty of the College of Nursing since 2000. He has lived in New Mexico since 1978.