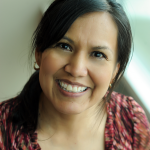 The RWJF Nursing and Health Policy Collaborative Fellows met for a two-day OCV on January 25-26, 2013 at the UNM College of Nursing.  The OCV was launched with a meet and greet of the three new RWJF Nursing and Health Policy Fellows admitted to the BSN to PhD health policy concentration track.  Following introductions, the topic of Translating Clinical Outcomes to Policy was facilitated by visiting professor Shana Judge.  Fellows shared their respective research interests for case study discussion of translating clinical outcomes to policy.  The afternoon session covered important topics of Effective Analytical Writing and IT presentation of the new web-based course management system, Blackboard Learn.
On the second day, RWJF fellows, CON faculty, and HSC librarians gathered for a lecture given by Professor of Law, Robert L. Schwartz on the topic of "The Policy Behind Aid in Dying: A Legal Issue or a Matter of the Standard of Care?" prompting a rich discussion of the law and ethics of policies affecting end of life care issues.  In a separate discussion, Shana Judge led a discussion on Researching the Impact of Laws and Regulations. 
Dr. Beth Rodgers, UNM College of Nursing Professor appointed as the new PhD program director was another invited speaker.  While attending a conference out of state, she presented her topic on Policy Implications of Obstructive Sleep Apnea by telephone conference.
At the conclusion of the two-day OCV, new and returning RWJF Nursing and Health Policy Fellows gathered for an informal student-led forum on topics of interest, issues, or questions.