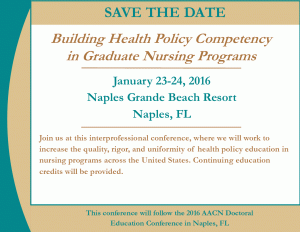 Join us January 23-24, 2016, in Naples, Florida for this interprofessional conference, where we will work to increase the quality, rigor, and uniformity of health policy education in nursing programs across the United States.
This conference will immediately follow the 2016 American Association of Colleges of Nursing Doctoral Education Conference.
Continuing education credits will be provided.
Links: