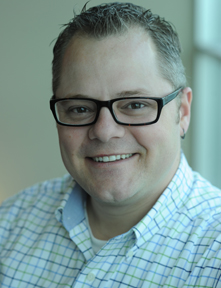 Demetrius Chapman is an RWJF Nursing and Health Policy Collaborative Fellow. Demetrius began his nursing career working in critical care at a burn/trauma/surgical ICU and a pediatric ICU. He quickly realized that the amount of resources and energy used to treat critical care patients could be better spent preventing those patients from developing health issues. Motivated to help change this health care paradigm, he began a graduate program of study in public health and nursing that gave him the knowledge and skills to work toward prevention and wellness promotion. While in graduate school, Demetrius made a practice move to a public health setting.
In East St. Louis, Ill., he managed a lead poison program and worked in sexually transmitted disease and high risk infant programs. His lead poison program received a national best practices award and Demetrius was appointed by the governor to lead a safe housing advisory council.Upon completing his graduate degrees in nursing and public health, Demetrius was commissioned to the U. S. Public Health Service Commission Corps. With a pressed uniform and shiny shoes, he sold his home in St. Louis and settled in the ocher dust of the Navajo Nation to open a new public health nursing office for a remote Arizona community. In his first year in the Indian Health Service, Demetrius was selected as Nurse of the Year for the Navajo area. He secured funding for an adolescent program, opened a public health nursing office and was instrumental in the expansion of the Navajo Area HIV program.
Having found new motivation for his work, Demetrius realized he could have a greater impact on the health of the people he served through research and public policy work. Thus, he entered the University of New Mexico PhD program as a Robert Wood Johnson Foundation Nursing and Health Policy Collaborative fellow. The program has allowed Demetrius to explore his research interests: health outcomes of foster youth, HIV prevention among American Indians, adolescent parenting, health disparities, rural health and health care access barriers.
Demetrius is a father of three and lives in rural New Mexico. Upon completion of his PhD degree, Demetrius plans to return to public service to develop research influenced public health policy that minimizes and eliminates health disparities.