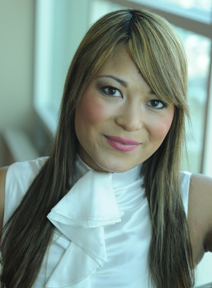 LisaMarie Aguilar Turk is an RWJF Nursing and Health Policy Collaborative Fellow. LisaMarie is a registered nurse who has specialized in adult cardiovascular and critical care and quality improvement in managed care organizations. She received a Master of Science in Nursing degree from the University of New Mexico.
Beyond the bedside, LisaMarie has conducted studies of coordination of care, with the goal of quality improvement in managed care. Through her work in managed care, she realized the important role of health policy in impacting health care and health outcomes. In 2010, LisaMarie was awarded a Hearst Foundation Scholarship, which supported her participation in policy leadership activities. She co-organized a community health forum in Rio Arriba County, New Mexico, and participated in educating policymakers about state health insurance exchanges.
In 2011, LisaMarie was awarded a Leadership Education in Neurodevelopmental Disabilities training fellowship, which supported preliminary research into policies that affect children, adolescents, and families impacted by neurodevelopmental disabilities. In 2012, she completed a health policy internship at the U.S. Department of Health and Human Services' Health Resources and Services Administration focusing on program evaluation of the Bureau of Health Professions' Division of Nursing's Nursing Workforce Diversity portfolio. She used her experience from this internship to contribute to conceptualization of a local Institute for Nursing Diversity, Empowerment, and Health Equity affinity group of the New Mexico Nurses Association. In 2013, LisaMarie completed a health policy fellowship within the New Mexico Legislature, focusing on health policy analysis and legislation development within the Office of Senator Jacob Candelaria.
LisaMarie brings experiential knowledge associated with her upbringing in a rural town in northern New Mexico, which has faced many of the health disparities that challenge the state. She applies this knowledge in combination with her education and interests in health care workforce diversity and federal and state-based policy to health policy analysis and research focused on policy, politics, health services, systems change, and quality improvement toward advancing the health of vulnerable populations.
LisaMarie is a PhD candidate whose dissertation research will combine systems science, complexity science, and network analysis to examine political factors associated with state-based coordination of care systems. She believes that her integration of nursing and the social sciences will empower her to address the complexities associated with our nation's health needs.