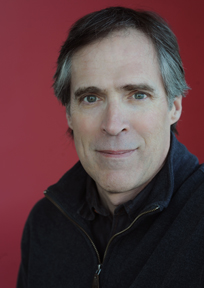 Mark Siemon is a graduate of the RWJF Nursing and Health Policy Collaborative Fellowship. Mark grew up in Idaho and after graduating from Boise State University in 1993 with a Bachelor's Degree in Nursing, he worked for 2 years as a disease intervention specialist with the Central District Health Department in Boise, Idaho. In 1995, Mark Siemon made a life-changing decision to relocate to the Southwest and work as a public health nurse in the northern New Mexico Pueblos of Santa Clara and Ohkay Owingeh. Shortly thereafter, Mark took a position with the Indian Health Service as a public health nurse in Chinle, Arizona, and developed his interest in Native American health care.
A desire to pursue advanced studies led Mark to return to New Mexico in 1998 and pursue a master's degree in public health at the University of New Mexico (UNM). During his studies, Mark worked for the Pueblo of San Felipe Special Diabetes Grant Program and remained there for 10 years to help the tribal administration increase self-governance of tribal health care programs under Public Law 93-638, the Indian Self-Determination and Education Assistance Act. Mark was the Pueblo of San Felipe Health & Wellness Department Director from 2000 to 2008.
In 2006, Mark completed a dual Master in Public Health and Community Health Nursing at UNM. A year later, he entered the Doctorate of Philosophy program at UNM, and in 2008, he received a fellowship with the Robert Wood Johnson Foundation Center for Health Policy.
Mark's dissertation research examined the impact of state certification of community health workers (CHWs) on the perceptions of team climate among registered nurses who work with CHWs in states with and without CHW certification programs
Through his fellowship, Mark has leveraged opportunities to interact with UNM scholars in other disciplines to both further his understanding of health policy and disseminate important findings from his research in health care innovation and diffusion. Mark also taught undergraduate community health nursing classes at UNM from 2010 to 2013. Mark accepted a tenure-track position as an Assistant Professor with the Boise State University School of Nursing in 2013.