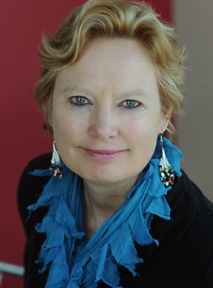 Suzanne Gagnon is an RWJF Nursing and Health Policy Collaborative Fellow. After spending 10 years as a registered nurse, and 15 years as a family nurse practitioner, Suzanne decided she wanted to have a larger effect on the health of patients, families and communities. She chose the Robert Wood Johnson Foundation Nursing and Health Policy Collaborative because it allows her to incorporate her nursing experience into health policy research and health policy creation.
Suzanne came to New Mexico in 1993 to attend the University of New Mexico's College of Nursing, Family Nurse Practitioner Program. Prior to that, her work experiences as an RN varied from critical care nursing, public health and two years working as a Peace Corps Medical Officer in Nepal. After graduating from the Nurse Practitioner program, she spent 10 years working in family practices in Bernalillo and Albuquerque, N.M. All of these various clinical experiences contributed to her knowledge of how health care and public health policies work for and against patients, families and communities.
Suzanne spent six years before entering the PhD program creating and administering a statewide pediatric overweight quality improvement program. This program had an emphasis on training primary care providers about the prevention, identification and treatment of pediatric overweight using the quality improvement model. Throughout this program, Suzanne worked on community outreach, linking schools, providers, families and community resources. Many approaches to obesity tend to focus on individual behavior while ignoring the social determinants of health. Where one lives, goes to school and many other factors play a much larger role in the obesity epidemic.
Suzanne will be looking at non-traditional approaches to individual, family and community health, incorporating research regarding social determinants of health. She would like to develop and implement policies that strengthen communities and promote health. Suzanne has a strong interest in researching practices to eliminate health disparities and translate that research into policy and practice. As the fellowship progresses, Suzanne will incorporate a multidisciplinary approach to this research.